Experience New Orleans like a local without the risks of an Airbnb!
Nowadays more and more travelers across the world are trying their luck at Airbnbs. They have heard it can be cheaper than staying in a hotel or bed & breakfast and that you get to experience the city as a local. Thankfully, here in New Orleans, you can get the local experience at competitive prices in small hotels, townhomes, or B&Bs without the risks of staying in an Airbnb.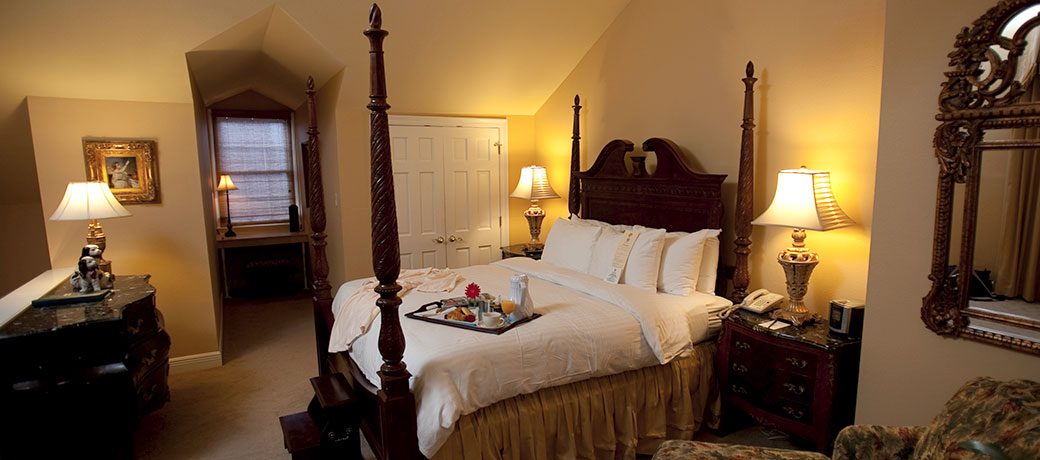 Checking in is fast and easy anytime of day or night. You don't have to apologize for a late arrival, beg someone to drop off the keys or find the flower pot where they agreed to hide them. (Without 24/7 desk service, checking in and out of an Airbnb can be a huge hassle, especially if you're arriving late at night.)
Most of our New Orleans smaller properties (such as B&Bs, townhouses, and smaller hotels) include kitchens and free breakfast. Often, you can buy them out completely because there are so few rooms. Their boutique nature and historical neighborhoods require that they have the neighborhood?s look and feel.
These smaller properties have superior security features. Your car won?t be out on the street, heaven knows where. (Airbnbs usually don?t feature extensive security for you or your car.)
They have an online presence that showcases imagery and allows for personal contact, allowing you to see pictures of the property and book directly.? With Airbnbs, there is usually no website; often the property doesn?t match the description. (It?s kind of like online dating that way.)
If you need help, there will be someone close by who will be responsive to your needs.
You also get room service! Who wants to make their own bed on vacation?
You'll be confident you are staying at a popular property devoted to your stay in New Orleans. You won't have to use Airbnb features like Verified IDs, secure payment platforms, reviews and messaging to reduce the risk of fraud.
Support our local boutique properties and their dedicated employees and enjoy your stay with us soon!
French Quarter Townhouses: The best of both worlds
In New Orleans, many of our hotels already give you what Airbnbs promise ? a local experience for less. With French Quarter Townhouses for instance, not only will you live a native, you?ll find your vacation dollars actually go further.
These lovingly restored Victorian and French cottage style townhouses feature roomy living areas, full kitchens, dens, sitting areas and balconies. They?re also pet friendly and offer pool access, daily housekeeping, free WiFi, and secured gate parking. Because they are licensed as a hotel, there are regulations in place to protect you, the guest. And they're just a 15-minute walk from Jackson Square.
There's nothing cookie-cutter about the experience you'll have at French Quarter Townhouses. And right now you can get a Sunday-Thursday rate of just $99.95 through NewOrleansCoupons.com. Learn more here.
Carriage House at the Maison Dupuy
You'll LOVE this two-story private residence -- with a private courtyard, pond. The Carriage House at the Maison Dupuy is a beautiful 2,000 square-foot cottage built in the 1800s and features two luxurious guest rooms with French doors, king-size beds, marble baths, Jacuzzi, and more!
The furnishings are luxurious and perfect for any visit to New Orleans, but especially for groups who will enjoy the kitchen and living room space! Learn more here.?
For more of our favorite boutique hotels visit our selection of Boutiques and B&Bs.