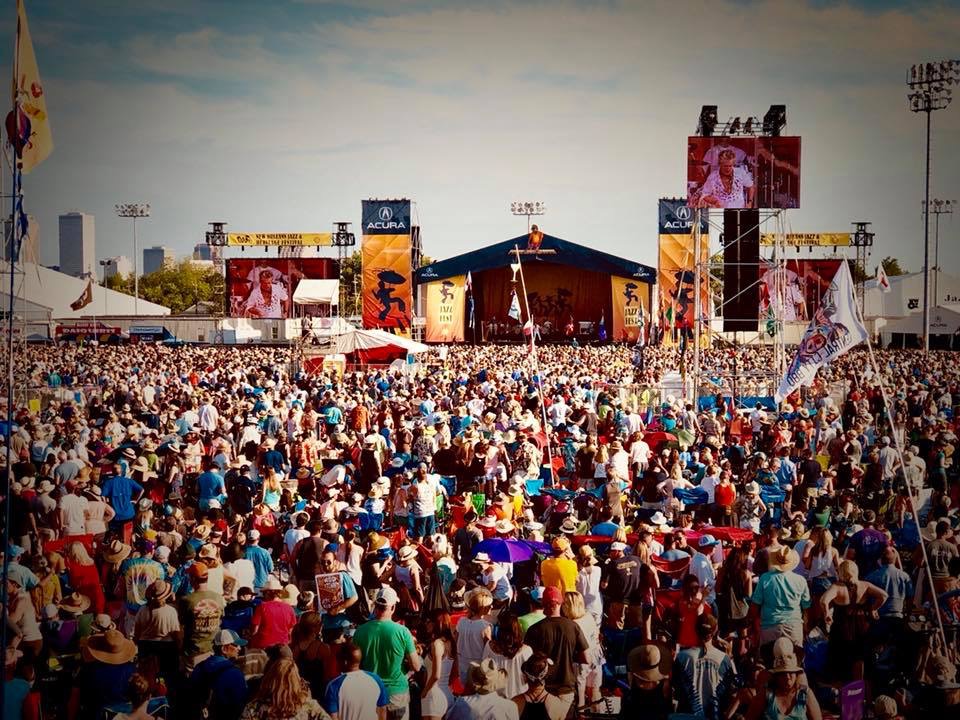 You don't need a special event to have the time of your life in New Orleans, but there are five you won't want to miss in May, including our world-famous Jazz and Heritage Festival, second only to Mardi Gras for attendance. If you want to be part of the fun, book your hotel early because rooms fill up this time of year. Check out our May festival lineup.
New Orleans Jazz & Heritage Festival
Join the crowd at the New Orleans Fairgrounds for the second weekend of Jazz Fest. Put on your straw hat and your sunscreen and see top national and local acts. The best way to get there is on the Jazz Fest Express. View complete lineup.
NOLA Crawfish Festival
Heads are turning at the third annual NOLA Crawfish Festival (April 29-May 1). This year's line-up includes Neville Jacobs, Samantha Fish and Jonathon "Boogie" Long Anders, Anders Osborne and many more. View complete lineup.
Mid-City Bayou Boogaloo
Head out to Bayou St. John for Bayou Boogaloo (May 17-19) The 2019 lineup features acts like Cowboy Mouth, Raw Oyster Cult, Tab Benoit, Amanda Shaw and more. See complete lineup.
New Orleans Greek Festival
Opa! The Bayou St. John area will be hoppin' again for Greek Fest (May 23-26). Highlights include great Greek food, live music and dance, Cathedral tours and an awesome kids' area, famous for the Mount Olympus Climbing Wall. Get the details.
Tremé/7th Ward Arts & Culture Festival
Spend part of your three-day Memorial Day weekend (May 25 & 26) celebrating two of the oldest neighborhoods in America. Meet "Under the Bridge" for live music, a Gospel Breakfast, a Congo Square second line, neighborhood tours, seminars and a pub crawl. Enjoy entertainment by Shannon Powell, James Andrews, Corey Henry & the Tremé Funktet, Kermit Ruffins & the Barbecue Swingers! Find out more.
Posted:
May 1 2019 |
Blog