That just happen to be in or adjacent to a hotel!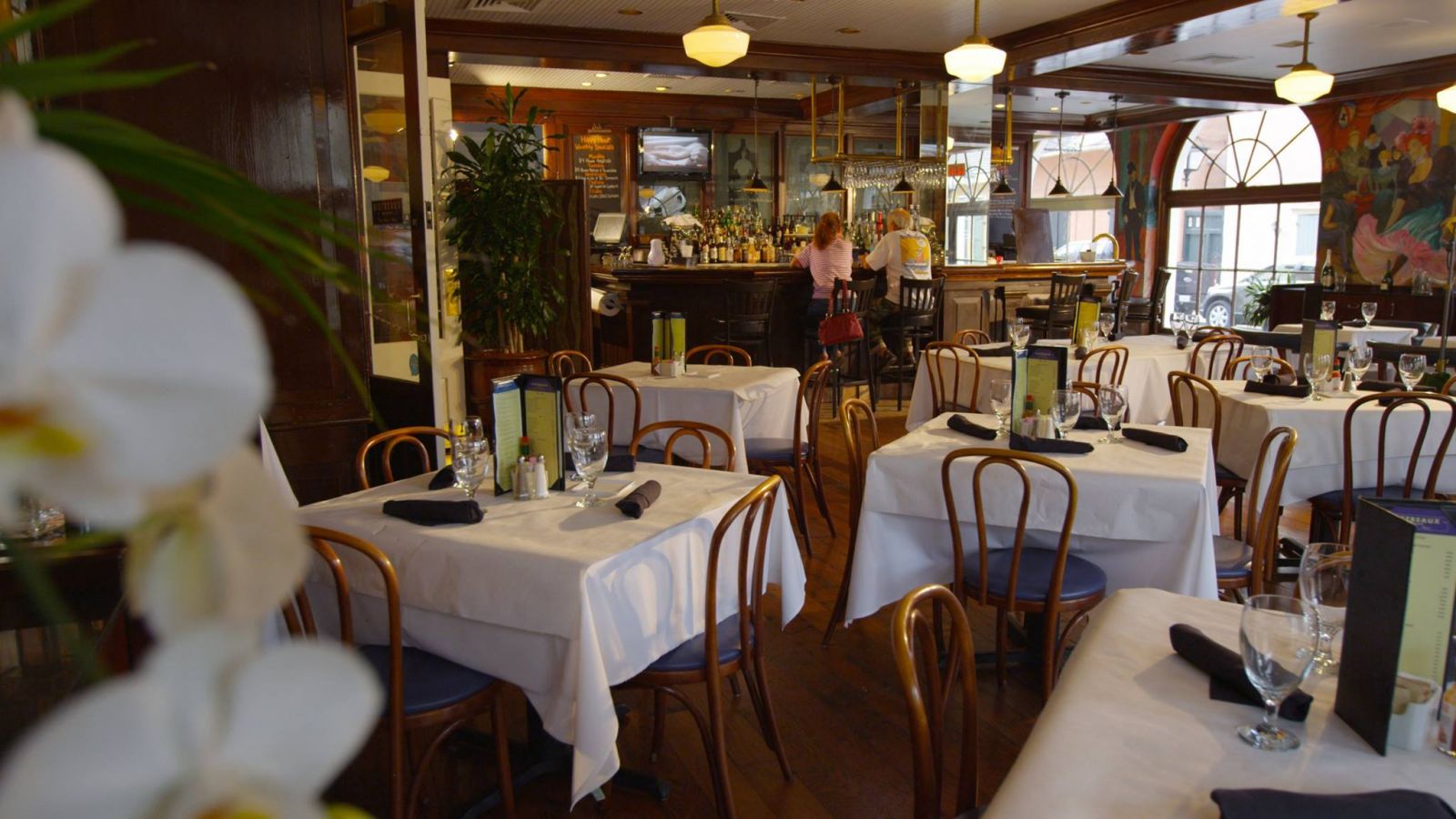 If you're one of those people who thinks if a restaurant is in a hotel, it must touristy or inauthentic, New Orleans will change your mind. For a restaurant to survive here, it has to be fabulous because there is so much competition in America's Foodie Capital. Here are five great NOLA restaurants that just happen to be in a hotel. Also, check out this map to see the many dining choices available around the hotel you choose here.
One of the Commander's Palace family of restaurants, Café Adelaide features "modern Creole Cuisine." We love the Shrimp & Tasso Corndogs appetizer served with 5 pepper jelly, pickled okra, & Crystal hot sauce butter sauce. Must try entrees include the Cracklin-Crusted Duck Leg Cassoulet with red & white Camellia beans, Andouille, Tasso, and French mirepox in a cast iron crock with crispy pork belly, citrus gremolata and Louisiana Satsumas 25. And for dessert, how about a German Chocolate Cajun Brownie? The restaurant's cocktail lounge, the Swizzle Stick Bar, is recipient of one of "The Most Beautiful Bars in New Orleans" by Thrillist. We love the Freudian Sip.
Sobou, W Hotel French Quarter
Sobou, another offering from the Commander's Palace family of restaurants, has been winning awards since it opened its doors. The inventive menu features Sweet Potato Beignets (named one of the "10 Best Beignets in New Orleans" by USA Today), Shrimp with Tasso on skewers set in a rum-soaked pineapple, and Tuna Cones with fruit and herb salsa mixed with fresh tuna and topped with avocado basil ice cream. They also have Eat Fit NOLA approved menu items if you want to eat deliciously clean on vacation.
This restaurant serves "inspired comfort food" with a fabulous view of one of the best corners in the French Quarter. For breakfast, try the Eggs Boudreaux, two poached eggs with tasso hash cakes and black garlic hollandaise on a house-made English Muffin. For lunch, who could pass up the Cochon De Lait, with spicy slaw on a Leidenheimer baguette with House Made BBQ? And for dinner, opt for the Shrimp Casino Pasta, local shrimp broiled in casino butter served over house made linguini. (No, you won't be losing any weight this trip.)
If you're a beer lover and are looking for a menu with a lot of variety, you can do no better than Gordon Biersch. Although it's a chain, they serve up New Orleans fare like the Housemade Taco Platter with Cajun Fish, the Nola Yellowfin Tuna and the Warm Apple Bread Pudding, served warm from the oven, topped with pecans, vanilla ice cream and whiskey sauce.
Chef Alex Harrell from Angeline is known for his light, honest cooking style. For brunch, we love the Blueberry Buttermilk Donuts with a lemon verbena glaze. The Fried Chicken and Biscuits are also hard to pass up. Or you might want to try Eggs in Hell, with a spicy tomato sauce, ricotta and toasted ciabatta. At dinner, we always order the Louisiana Wagyu Beef Short Rib with smoked stone fruit and onion harissa glaze, beef fat pone bread and whipped sheep's milk cheese. There are a lot of other great choices but we can't not order the ribs.
Posted:
July 18 2017 |
Blog