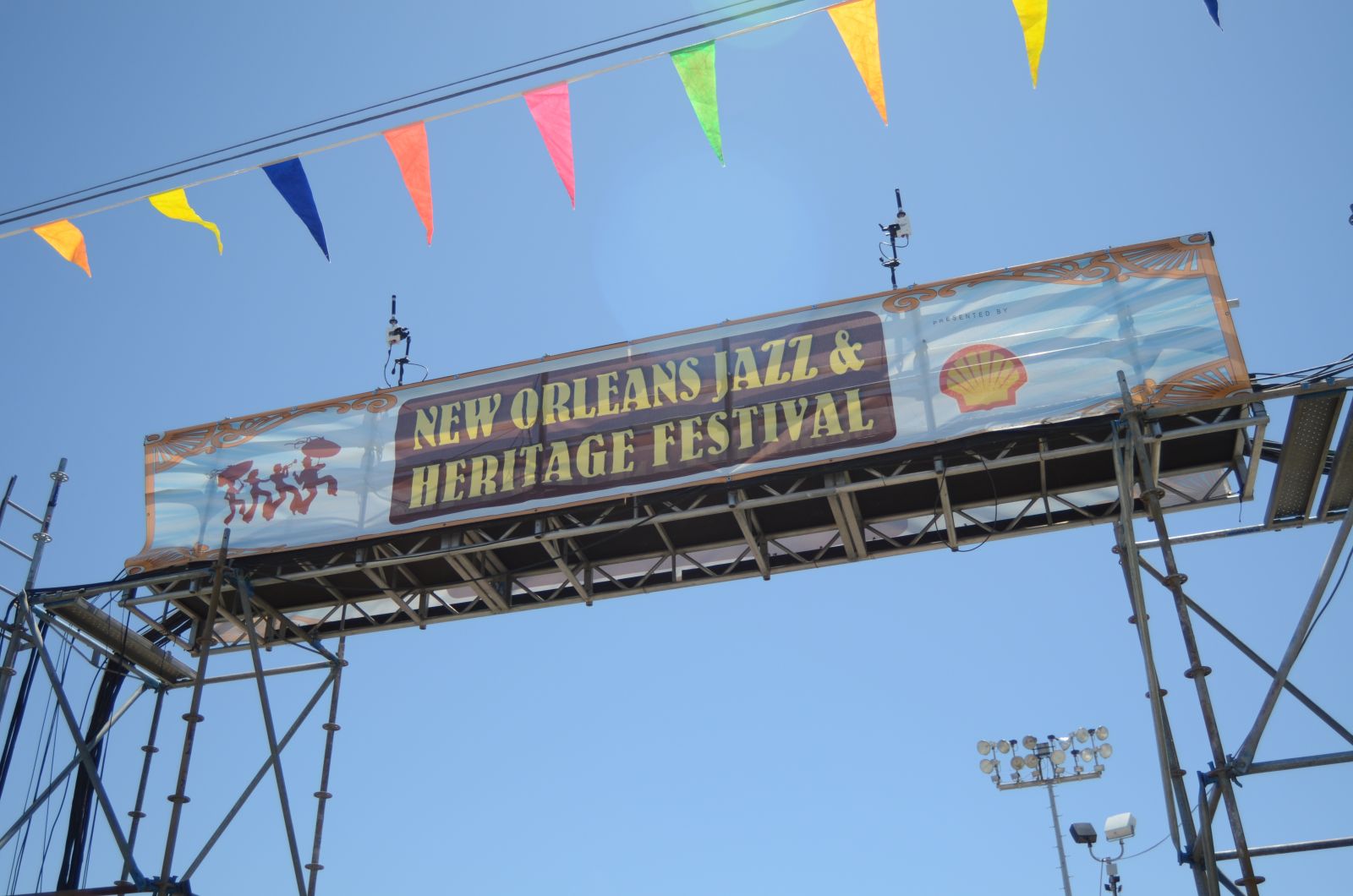 The sun is shining, the flowers are blossoming, the crawfish are boiling...it's officially spring in New Orleans. Before you know it, the city will be filled with music lovers (even more so than usual) and legends will be taking to multiple stages for Jazz Fest 2018, April 27-29 and May 3-6.
Here's your chance to see your favorite New Orleans musicians as well as headliners like Aerosmith, Rod Stewart, Anita Baker, Sting, Jimmy Buffett, Beck, Lionel Richie and Bonnie Raitt. See the complete Jazz Fest 2018 lineup, reserve your place on the Official Jazz Fest Express, and book your stay NOW at BestNewOrleansHotels.com! A few of our favorite hotels are offering Jazz Fest specials. See below!
Holiday Inn Downtown Superdome: This ultra-modern hotel, known for the big clarinet mural on the side, is full of art inside and out. The's authentic New Orleans cuisine to be enloyed at the Holiday Streetcar Restaurant and the Mardi Gras Lounge is a lot of fun, too. Plus, the hotel is within easy walking distance of the Smoothie King Center Box Office where you can get the best prices on Jazz Fest tickets.
Jazz Fest Availability: A Jazz Fest Special is available for May 4, 5 & 6. Call 1-800-535-7830. Ask for Code: JAZ.
Hotel Provincial: This hotel is quietly located in the French Quarter, close enough to go out and play but far enough away for some R&R. The rooms are perfectly appointed with period furnishings and iron-wrought balconies overlook beautifully a manicured courtyard.
Jazz Fest Availabilty: A few rooms are still available! Receive a 10% discount plus $10 off their already low onsite parking rate when you mention Best New Orleans Hotels! Call 504-581-4995 or 1-800-535-7922.
Check back frequently! As more specials become available. we will list them here.
<<Learn more about Jazz Fest>>
<<Book the Official Jazz Fest Express>>
Posted:
April 1 2018 |
Blog