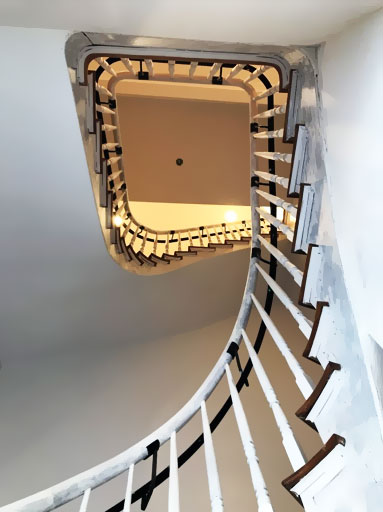 Proud to be part of the Marigny
In a city with nearly 300 hotels, what's one more? When that one more is the lovely Royal Frenchmen – a stylish luxury boutique hotel in two historic Creole townhouses on the corner of Royal and Frenchmen streets – it is truly something to celebrate.
Situated right across from Washington Square Park, steps from authentic jazz and blues clubs like the Spotted Cat and Snug Harbor, Royal Frenchmen is the cultural traveler's dream come true in the Faubourg Marigny.
Passionate about Hospitality
Royal Frenchmen General Manager Dustin Castrinos' passion for this project is contagious. "Look at this place!" he says with pride. "The floors, the staircases, the Restoration Hardware fixtures…it speaks for itself. Standing here in the lobby, you can't help but feel how special this place is. Everything is first rate – including our team. This is New Orleans at its best."
Architect C. Spencer "Dodie" Smith, AIA and Palmisano Contractors, LLC have turned the old home into a showplace with 16 rooms – 13 in the Creole townhouse and 3 suites in the annex. The Royal Fenchmen also has a large courtyard with a breathtaking fountain, perfect for weddings and other celebrations and corporate occasions. For events over 100, the hotel has made arrangements with the city to let the party spill over into Washington Square Park right across the street. Hotel amenities include 24-hr concierge service, complimentary breakfast daily and convenient on-site parking.
The Royal Frenchmen team also includes nationally recognized Bar Director Ferrel Dugas, an 11-year veteran of Commander's Palace in the Garden District. Mixologist Daniel Keller who spent six years at Commander's will also be doing amazing things behind the bar. They'll have an inventive tapas menu as well.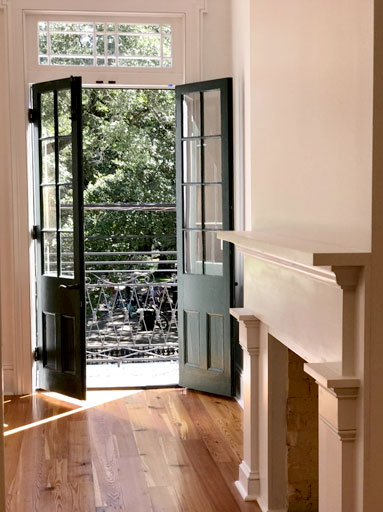 Royal Frenchmen is owned by Hugh Stiel, a Louisiana native who shares Castrinos' passion for the hospitality business (he also owns the Frenchmen Hotel down the street).
"He's a fascinating person with a big heart," Castrinos says. "Our dream is to fill this boutique hotel and its courtyard with equally fascinating people from all backgrounds who share a love for this city – people who crave an experience that is less touristy and more authentic."
It is important to Castrinos that the Royal Frenchmen be a good neighbor, loved by those who live in the charming Creole cottages that surround the property. "We want our neighbors to feel a part of the hotel – to drop by for a beer, have their parties here, and invite their family and friends to stay near them at Royal Frenchmen."
Be Among the First to Fall in Love with the Royal Frenchmen. Although the hotel has yet to open, the reservations are already coming in. Book today at BestNewOrleansHotels.com. Haven't made your holiday party arrangements yet? Learn more here. Plus, explore Royal Frenchmen's photo gallery and website.
Posted:
September 22 2017 |
Blog