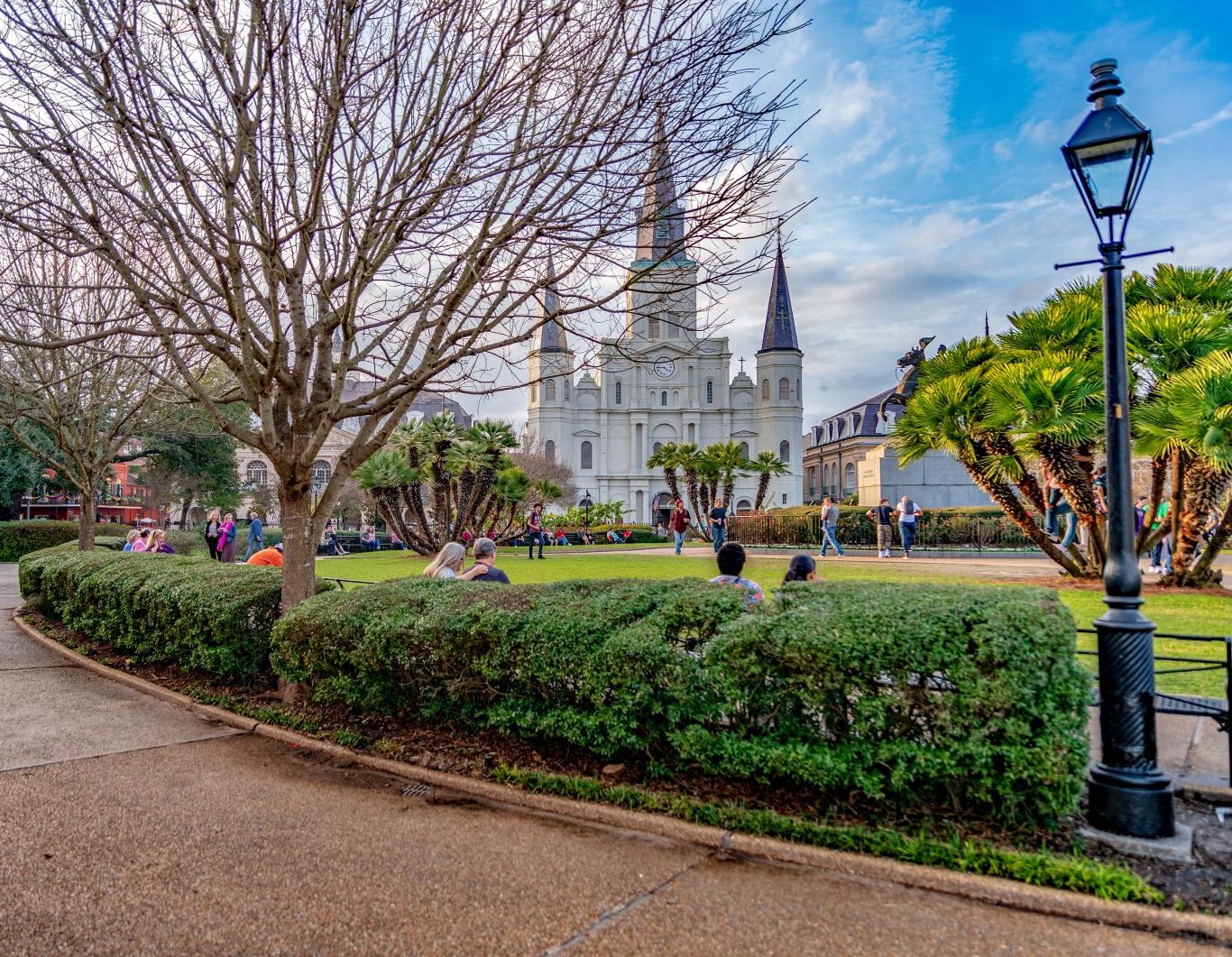 Get your tax refund yet? Why treat yourself than a trip to the Big Easy with your refund check?
With street musicians playing in the French Quarter, glorious art and architecture capturing your every glance, and plenty of history to discover, there won't be a dull moment. Did we mention the food here is SINFULLY DELICIOUS? (Yes, the caps are necessary.) But don't worry: calories don't count on vacation. Need suggestions? Check out this list of authentic New Orleans restaurants created by locals.
Planning your trip is a breeze! First, pick the perfect neighborhood for your NOLA experience. The world-famous French Quarter is the most popular among tourists and great for first-time tourists. You'll be within walking distance of most major attractions including Jackson Square where you'll find St. Louis Cathedral and some of the most talented artists of our time, the infamous Bourbon Street, the Riverboat City of New Orleans, and more! While you can't go wrong with any of our French Quarter picks, if you're looking for a uniquely boutique experience we suggest Hotel Provincial or the Hotel Villa Convento.
For a softer side of New Orleans, try the enchanting Garden District. Surrounded by old oaks and massive mansions, it's the definition of Southern charm. Take a stroll up Magazine Street popping into exquisite boutiques full of fabulous finds from antique furniture to fifties inspired fashion and everything in between. If you find yourself in the Garden District, Commander's Palace is a must. Trust us: They're world famous for a reason (plus you can't beat their boozy lunch special: 25 cent martinis.) But plan ahead, since they have a dress code (even at lunch) it might not be a place you want to just pop in. Of course, all of our recommendations are amazing, but for an elegant stay try the Queen Anne Garden District Hotel, the Prytania Oaks Hotel or the Prytania Park Garden District Hotel. Pro tip: If you want to venture down to the French Quarter for some fun, hop on the St. Charles Streetcar (the green one) and enjoy a short, scenic ride for just a $1.25 each way or $3 for the day.
What are you waiting for? Stop reading about it, and BOOK IT!
Posted:
March 1 2023 |
Blog