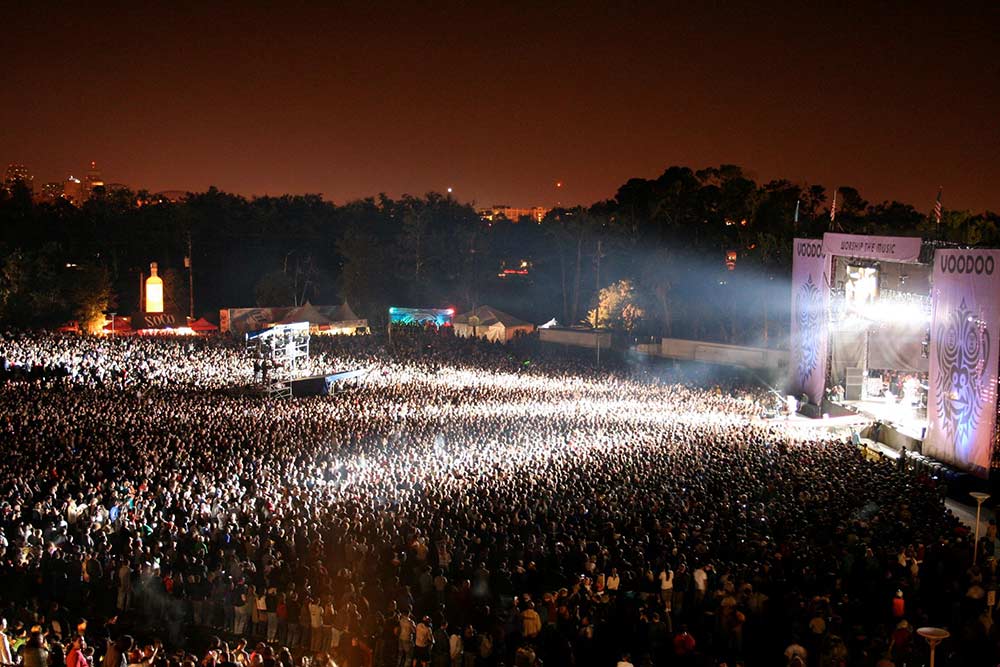 Here in New Orleans, we do Halloween right! This being one of our favorite and most popular festivities in the city, we celebrate by dressing up in extremely elaborate costumes, having float parades (Krewe of Boo), partying and (big surprise) attending festivals. But the biggest festival of the Halloween season is not your typical New Orleans event. Voodoo Music and Arts Experience is huge festival where we don't just listen to music, we worship the music.
Voodoo is the city's second largest music festival (behind Jazz Fest) bringing in some of the most popular and talented musical acts in world. It's held annually in City Park and this year it will take place October 31st- November 2nd. That's right; it will be in full swing on Halloween night so bring your wildest costume and neon party hat! It hosts six stages and a lineup that can't be beat, just check out some of the amazing headliners:
Foo Fighters
Outkast
Skrillex
Arctic Monkeys
Zedd
Pretty Lights
Thirty Seconds to Mars
Awolnation
Rise Against
Flux Pavilion
And many more!
If this fantastic lineup wasn't enough, the festival also features local artwork and a variety of delicious food from local vendors.
So now you're sold on the festival but where are you going to stay and what about parking? No problem, I have you covered. I recommend hotels located in the French Quarter and C.B.D. are just a short bus/street car ride away from city park.
You can check out the full lineup, and ticket information at www.WorshipTheMusic.com
Posted:
August 14 2014 |
Blog