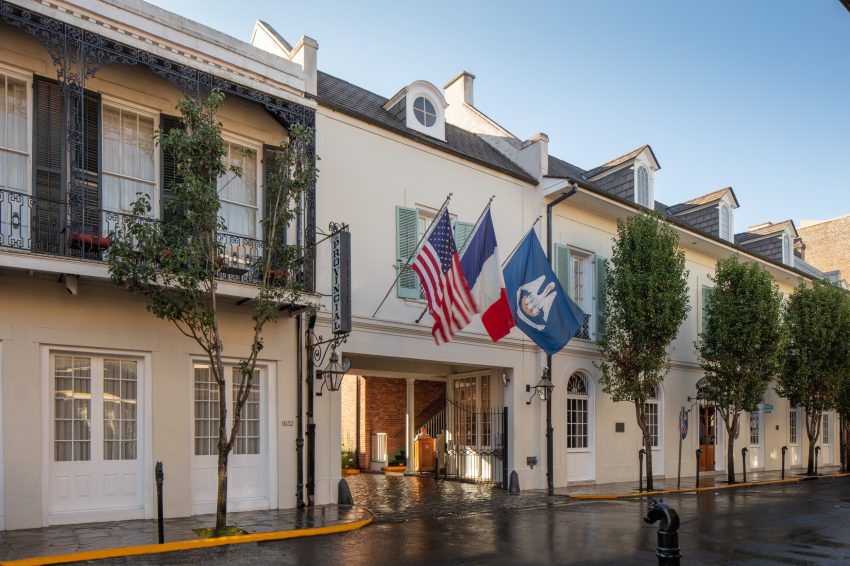 With new rules in place to keep guests safe during the Covid-19 pandemic, New Orleans is welcoming more and more visitors back each day. Some properties like the family-owned and operated Hotel Provincial (pictured) are going above and beyond CDC guidelines with their own Commitment to Clean plan. Hotel Provincial is even offering a discounted rate for locals who might enjoy hanging out by the pool for a few days or taking in a local museum.
What New Orleans Hotels Are Doing To Keep You Safe.
Before you make reservations, we suggest you visit your hotel's website to see what steps are being taken to protect your safety. In the meantime, here are some things New Orleans hotels are doing to keep guests and staff protected:
Wearing masks and making masks available to guests
Adding plexiglass shields around front desks
Placing hand-sanitizing stations through the property
Deep cleaning and scrubbing all rooms and laundry facilities
Allowing no more than 10 guests inside any one area at one time
Posting social distancing signage to ensure guests stay 6 feet apart
Reducing housekeeping services to limit the exposure between staff and guests
Offering "Minimal Contact" breakfast procedures to reduce contact and ensure social distancing
We love our city and the hospitality workers who keep the good times rolling. Remember, their safety is in your hands, so keep those hands washed!
What You Need To Know: Phase 2 Reopening
Restaurants Open in New Orleans
New Orleans Fourth of July Drive-In Concert & Fireworks
Posted:
June 1 2020 |
Blog