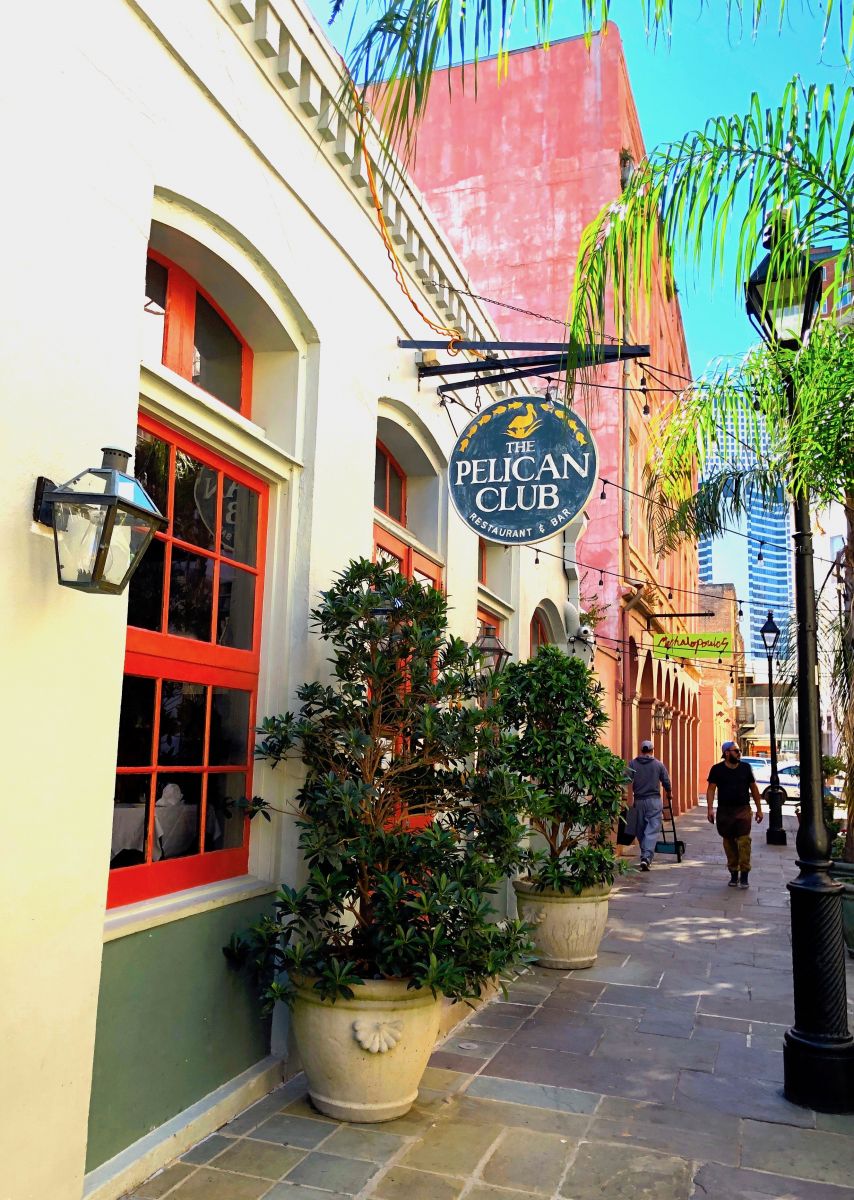 It's hot, it's humid and there's a pandemic going on. Why would you want to book a stay in the Crescent City right now? In three words: COOLinary New Orleans. Once a year, the very best restaurants in the city create special multi-course menus and offer them up as a way to entice visitors to our city at the end of the summer. From now through September 13, you can enjoy 2-course lunches for $20 or less and 3-course dinners and brunches for $39 or less.
All the restaurants are taking special precautions to keep you safe during this pandemic. You can even have the food delivered to your hotel, if you so choose, and enjoy it there in a courtyard or on your balcony.
Check out our top COOLinary picks for 2020:
Andrea's – This Italian restaurant in Metairie is offering special COOLinary menus for brunch, lunch and dinner. The Rotisserie Maple Leaf Duck a l'Orange and the Zuppa Inglese from the dinner menu are calling our name.
Brennan's – There isn't a better time to experience Brennan's than right now. They're offering COOLinary menus at brunch on Fridays, Saturdays and Sunday and dinner on Fridays and Saturdays. How does Red Wine Braised Short Rib and Buttermilk Bread Pudding sound?
Café Degas – We love this charming French restaurant on beautiful Esplanade Avenue. Why not drop by for some Savory Crab and Andouille Cheesecake? Afterwards, walk off her meal with a stroll through City Park. COOLinary menus are not available on Monday or Tuesdays.
Carmo – If you haven't supped at Carmo yet, you're in for a tropical treat. Their COOLinary menu features some wonderful selections including Rico (a grilled plantain topped with panela or vegan cheese, passion fruit, pulled pork or vegan meat, salsa fresca and organic mixed greens. (Not available on Sundays.)
Court of Two Sisters – Walk through the Charm Gates and experience New Orleans delights like Fried Artichoke Hearts, Gulf Fish and Bananas Foster. If it's not too warm, take a seat in the amazing courtyard next to the Devil's Wishing Well. (COOLinary not offered Tuesday or Wednesday.)
Hard Rock Cafe – Say "Twisted Mac, Chicken and Cheese, please." This casual restaurant is offering great lunch and dinner COOLinary menus Monday through Friday. Save room for a Coke Float.
Napoleon House – Enjoy a COOLinary lunch at the iconic Napoleon House every day except Monday or Tuesday. Options include a Shrimp & Lobster Roll with Zapp's Potato Chips or an Alligator Sausage Po-boy with Potato Salad. Yum. Don't forget to order a Pimm's Cup.
Pelican Club – This sweet restaurant in Exchange Alley had us at Korean 24-Hour Baby Back Ribs but the menu is filled with fabulous choices so let your taste buds explore it. The Lavender Crème Brûlée has us curious as well.
Ralph's on the Park – This charming eatery on City Park is a must for anyone who hasn't ventured beyond the French Quarter and the Garden District. They're offering brunch, lunch and dinner COOLinary menus on select days. We're tempted by the Turtle Soup, BBQ Shrimp & Grits, and Bourbon-Peach Cheesecake on their brunch menu.
Posted:
September 1 2020 |
Blog