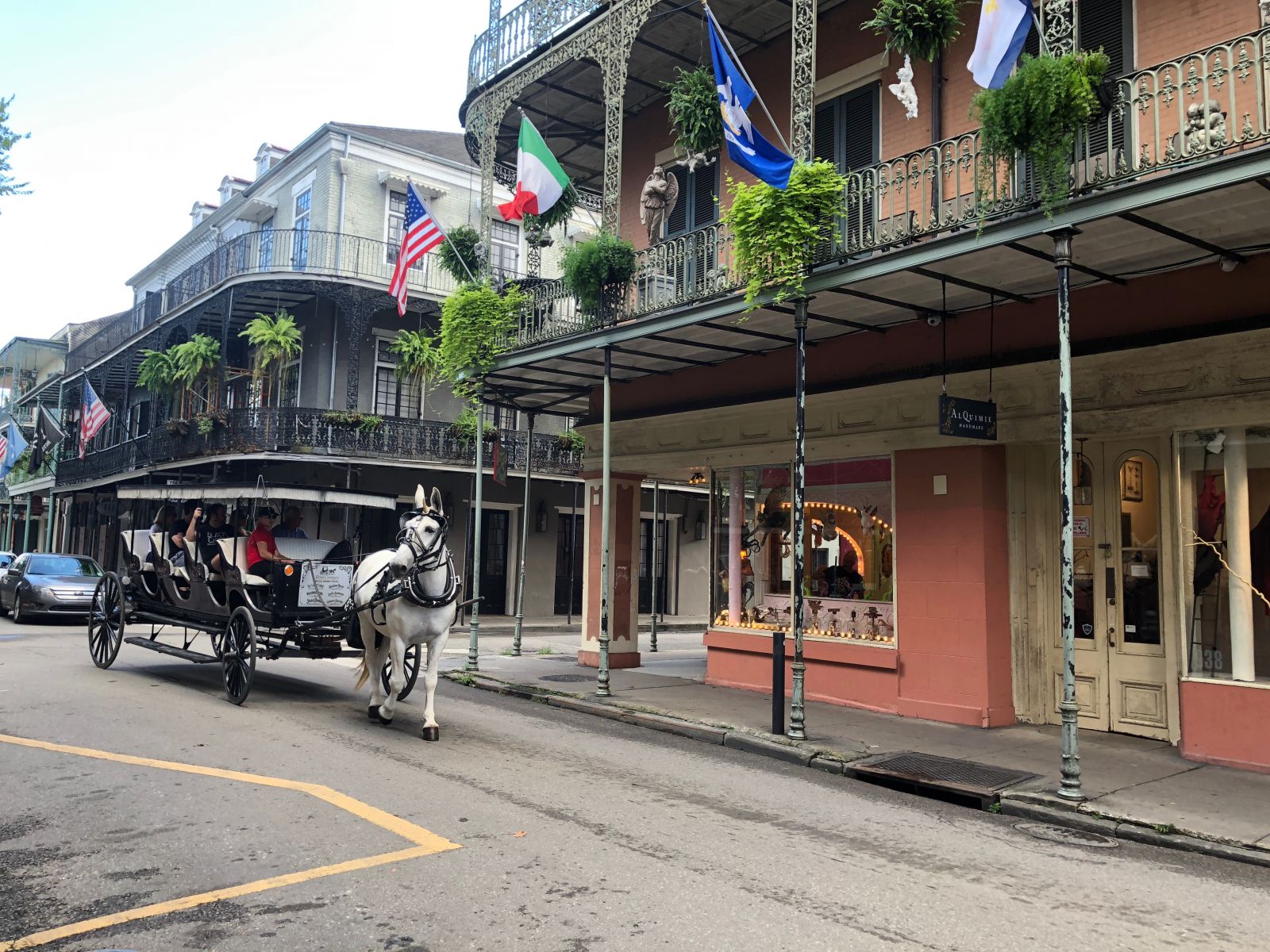 Weatherwise, November is one of the most popular months to travel to New Orleans. There isn't a better time of year to stroll through the French Quarter or hit a festival. Check out these great November events in the French Quarter and beyond.
Day of the Dead Parade, November 2
New Orleans' annual Mexican Day of the Dead procession will roll this year on Wedneday, November 2 at 7 p.m. Combining elements of both Mexican and New Orleans culture, this parade never disappoints. Learn more.
Bayou Bacchanal, November 5 CANCELLED
Come celebrate Caribbean culture in Crescent Park at Bayou Bacchanal, the original Caribbean Carnival of New Orleans. Presented by Friends of Culture, here's your chance to immerse yourself in Caribbean cuisine, dance and music.
The Oak Street Po-Boy Festival grows more and more popular every year. Join us in Uptown New Orleans for art, music and all the po-boys you can eat from dozens of vendors.
Home Saints Games,

November 7 & 20
There's no place like the Dome sweet Dome this November. On November 7th, the black and gold take on the Baltimore Ravens and on November 20th they'll take on the Los Angeles Rams. Tip: Don't miss the tailgate party at the Holiday Inn Downtown Superdome.
A funny thing is about to happen to you in November – Hell Yes Fest, the Gulf South's Largest Comedy Festival. There will be more than 50 comics yucking things up at three different venues. Don't miss it.
50th Annual Destrehan Plantation Fall Festival, November 12 & 13
Have a ball this fall in at Destrehan Plantation, the closest plantation home to New Orleans. From 9 a.m. to 4 p.m., come hear local bands like Les Bons-Riens, Ryan Foret and Foret Tradition, Kayla Woodson and Bad Habit. There will also be Cajun and Creole cuisine, arts & crafts, antiques in the mule barn, and kids activities including face painting, hand waxing and pony rides.
Bayou Classic, November 26
Love football? Love a parade? Love a battle of the bands? Then don't miss the Bayou Classic this year when Grambling and Southern go head to head once again at the Superdome.
Celebration in the Oaks, November 24-January 1
Celebration in the Oaks in City Park is 25 acres of holiday magic. Come see centuries-old oaks draped in hundreds of thousands of lights as well as numerous other festive displays. Unless your last name is Scrooge, this event is a must.
Posted:
October 19 2022 |
Blog