Overview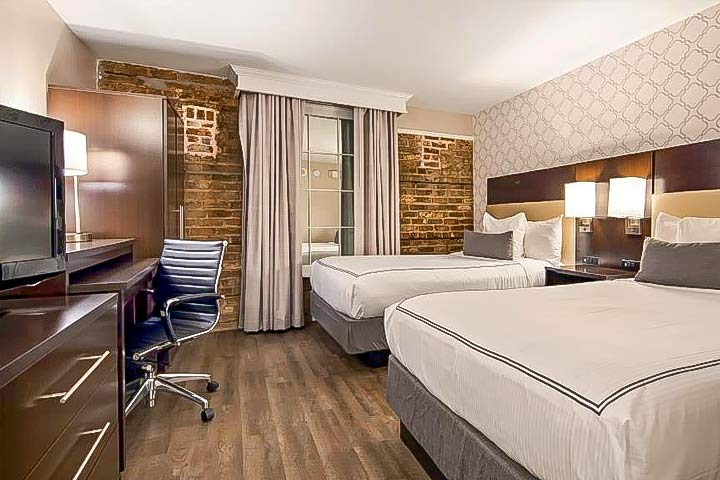 Created by noted architects Sully and Toledano in the 1800s, the luxury boutique-style St. Christopher Hotel retains the historic charm of its origins while offering guests the modern conveniences of a Best Western Plus.

St. Christopher Hotel is located at the foot of Magazine Street, on the perimeter of New Orleans' French Quarter, offering guests easy access to the architecture, music and food of the Vieux Carre while avoiding traffic and noise. The hotel's intimate bar, offering specials for guests, is the perfect place to begin a night out in the Quarter or bar-hopping in New Orleans' thriving Arts District.

Eschewing the standard continental fare, St. Christopher Hotel offers a deluxe breakfast every morning, with pastries, juices, yogurt, cereal, coffee, tea and more giving you a satisfying start to the day.

In addition, St. Christopher House is pet-friendly. Up to two canine friends can be your guests with a refundable damage deposit and per-day charge, with other pets allowed at the hotel's discretion.
Location
The St. Christopher Hotel is located at 114 Magazine Street, New Orleans, LA 70130.
Distance from Best Western Plus St. Christopher to popular destinations in New Orleans:
French Quarter: You're there!
Convention Center: 0.6 miles
Mississippi River: 0.3 miles
Jackson Square: 0.5 miles
Airport: 11.4 miles
Superdome/Arena: 0.8 miles