Overview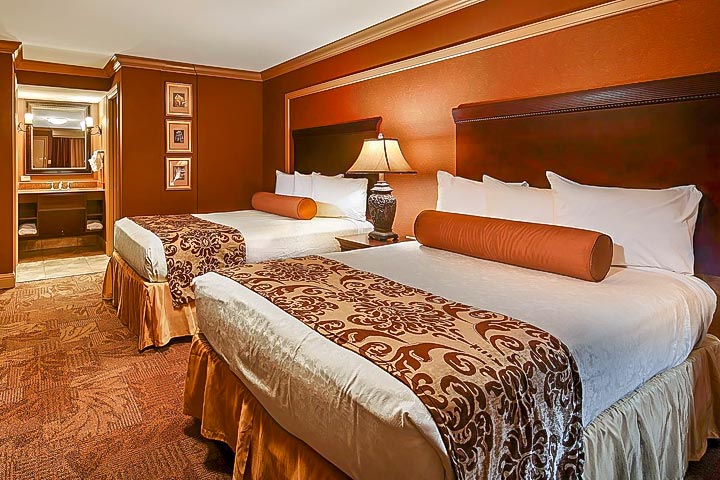 A Best Western Plus property, the French Quarter Landmark offers a combination of European luxury and American convenience, in a central French Quarter location. Originally named the Vieux Carre Lodge, this historic property boasts 100 guest rooms, thoughtfully and creatively laid out in halls named after French Quarter streets.

A beautiful patio pool surrounded by manicured greenery and patio tables offers a great place to relax; in fact, all of the hotel's common areas have been renovated. Concierges at the front desk offer expert recommendations and reservations, while off-street parking can be secured for a fee. Free WiFi is available throughout the hotel, and cable TV and temperature control are just some of the amenities available to travelers. The luxurious Jacuzzi Suites offer unparalleled French Quarter living and antique reproduction furniture.

Brides and grooms are invited to hold a gorgeous courtyard wedding at the French Quarter Landmark, with a full event staff at the wedding party's disposal, including event planning and catering services. Meetings and conferences are also welcome.
Location
The French Quarter Landmark Hotel is located at 920 N. Rampart Street, New Orleans, LA 70116.
Distance from Best Western PLUS Landmark French Quarter to popular destinations in New Orleans:
French Quarter: You're there!
Convention Center: 1.3 miles
Mississippi River: 0.5 miles
Jackson Square: 0.4 miles
Airport: 11.3 miles
Superdome/Arena: 1.2 miles