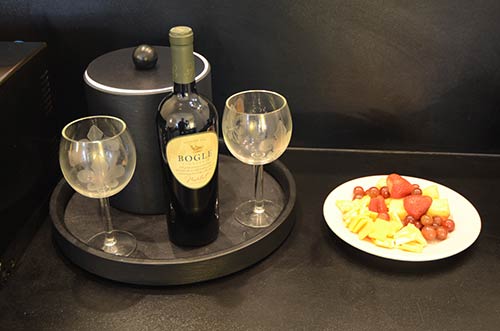 Traveling can get expensive, which is why it's good to shave off costs wherever you can. Believe it or not, there are a couple of easy ways to save money when booking a hotel room in New Orleans, but many people just don't know how. Luckily, we do - and we want to share.
Read these five tips on saving money on hotels in New Orleans, and feel free to send us your own tips on our Facebook page.
1. Visit during the "off" season
If you're planning a trip to New Orleans, try coming when most people don't - the summer and December. It may be hot, but there are plenty of indoor activities and outdoor festivals to keep you busy. Check out our list of must-do events.
2. Avoid booking rooms through big travel companies if you want an upgrade
Since big booking companies charge hotels fees for making reservations, the hotels don't make as much money. This means that hotels are less likely to upgrade you to a better room or suite. Plus, if you book your stay through a small local company (like us) or directly with the hotel, you don't have to pay in advance and you can work directly with the hotel when it comes to any special requests you may have.
3. Ask about discounted parking
It's not uncommon for New Orleans hotels to charge for parking, especially since it's such a commodity in the city. Some hotels are willing to negation parking fees though, even if they don't advertise it. Always check with the hotel before you arrive to see if you can park at a discounted price.
4. Check the hotel's website for special promotions before you book
Many hotels offer special packages throughout the year. Whether it's free Wi-Fi, cheap parking or tickets to nearby attractions, hotels are always trying to find ways to make your stay more enjoyable. Check their website before you book to see if you can take advantage of any deals they may be offering.
5. Let them know if you're celebrating a special event when booking
If you're booking a trip to celebrate your wedding, birthday, anniversary or any other special event, let the hotel staff know. Many hotels will send champagne, upgrade your room or even leave you a special gift basket if they're aware of the occasion.