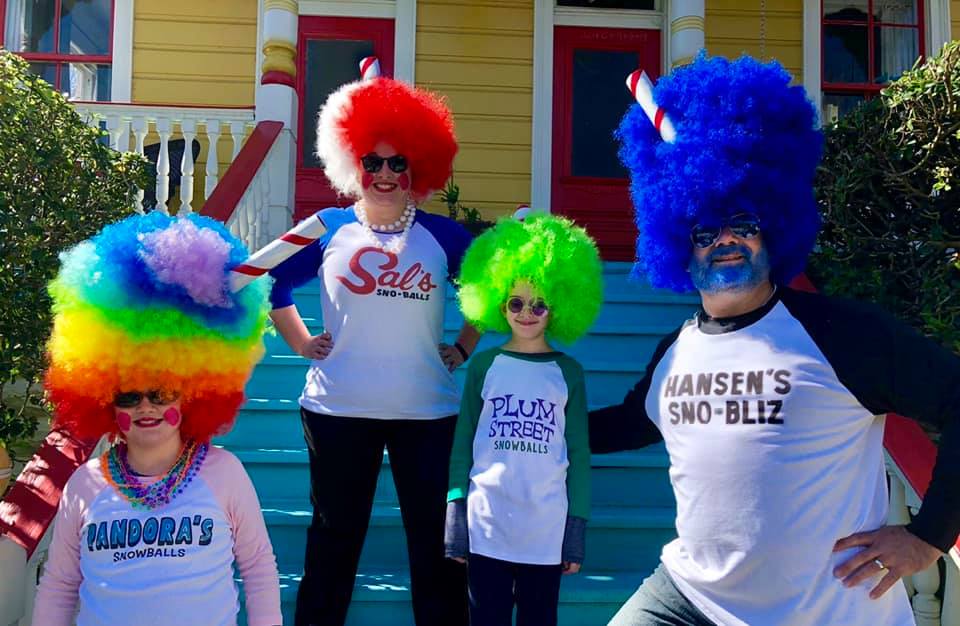 While many parts of the country are getting pounded by snow in February, temperatures in New Orleans are considerably moderate with an average high in the low to mid 60s, lows in the mid 40s and no flurries in sight! However, temperatures can vary from highs in the 50s to 70s. While we see plenty of sunshine, we also see some rain, averaging around 5 inches during the month.
Although these generally comfortable temperatures are great for outdoor adventures, packing can be tricky due to the fluctuation in temperatures. We recommend dressing in layers: long pants, light long sleeve shirts, short sleeve shirts with a light jacket, tights, and leggings. However being near water with wind can be chilly, so be sure to bring a warm jacket and a sweater or two.
Don't forget to bring comfortable walking shoes—you'll do a lot of walking while you're here. Ladies, don't be afraid to pack your flats; you'll see many locals in them even at night. Having a pair of heels (or dress shoes) wouldn't hurt, in case you decide to try one of the fancier French Quarter restaurants.
Whether you prefer an umbrella or rain coat, you'll want to be sure rain gear is in your suitcase. You never know when you might need it! Also, rain boots are a great investment.
While this may be the norm, it's always best to check the weather forecast before your trip so you can be as prepared as possible.
Photo Courtesy of Missy Fields Dalton