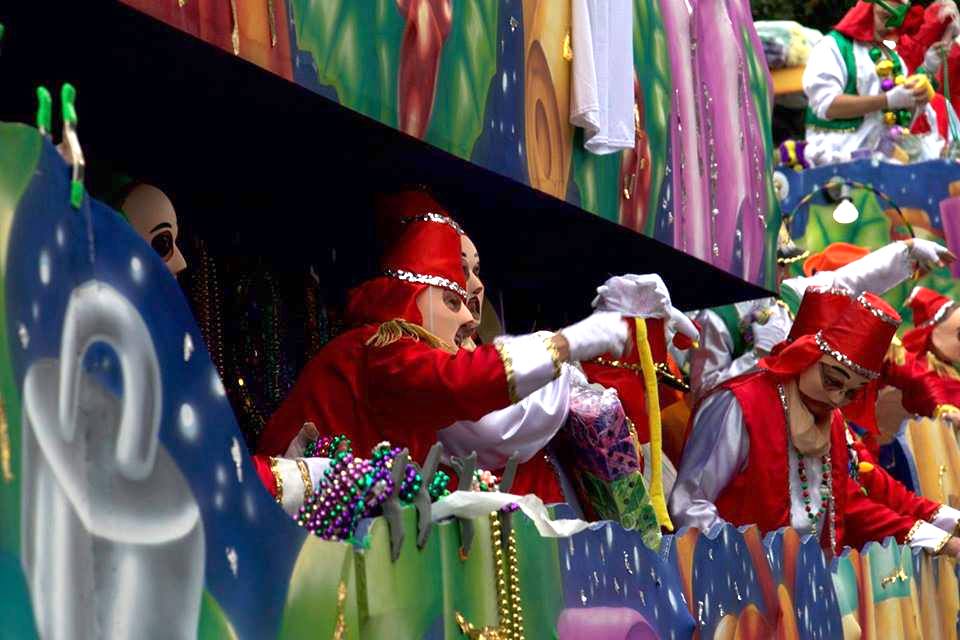 Carnival Season in New Orlean officially starts on January 6th or Twelfth Night. If you're coming down for the festivities, here's what you should pack besides your costume.
January may be the start of winter for much of the country, but in New Orleans, it just doesn't get all that cold. Highs hover around the upper-50s and low-60s with lows in the mid-40s to low-50s, so having a jacket on hand will keep you comfortable, especially in the evening, but don't expect to unpack your heavy winter coat.
Average rainfall in January is a little under 5 inches, so you may have to pull out an umbrella from time to time. But beyond that, it's a pretty even mixture of sunny and cloudy weather, giving the city an overall consistently mild temperature. Humidity typically ranges from mild (around 55%) to very humid (99%), which can make cold temperatures feel slightly colder.
If you enjoy mild weather like this, there's nothing better than taking a stroll through the French Quarter and admiring the intricate Spanish architecture or traveling St. Charles Avenue by foot or by streetcar to see the stately mansions and majestic oak trees bend over the street. If this weather is too cool for you, check out any of several local museums, enjoy a long meal at one of New Orleans' incredible restaurants, or go shopping along Magazine St, the French Quarter or the Arts/Warehouse District.
Summary: Pack a light jacket for daytime and heavier jacket for the evening, but leave your thick coats at home. Since January offers a pretty even mix of rain and sunshine, check the weather forecast before you leave to be sure you pack what you need.