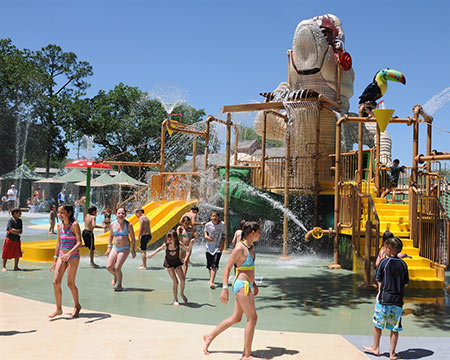 When July comes around, we're in the thick of summertime in New Orleans, and there's no getting around the summer heat. Highs average in the low 90s during the day, with the evening lows bringing a slight reprieve, hovering around the mid to upper 70s. Be sure to bring light summer clothing, especially if you plan on spending time wandering around the French Quarter or Uptown.
In terms of rainfall, you'll have a 50-50 chance of encountering at least light afternoon rain, which is standard in the summertime, but thunderstorms are fairly common as well. Bring rain gear if you'll be out and about, especially later in the day. More often than not, the sky is clear or mostly clear, so there's not much cloud cover to help dampen the effects of the high heat and sunglasses are a must. Making the temperature feel still hotter is the relative humidity. It tends to range from 50% to 85% throughout the month and leaves the air feeling muggy the higher the humidity gets.
Summary: Come equipped with light summer clothes and rain gear if you plan to be outside. Try to structure your plans around being indoors in the afternoons, which is when the temperatures are hottest and summer showers are likely to start.