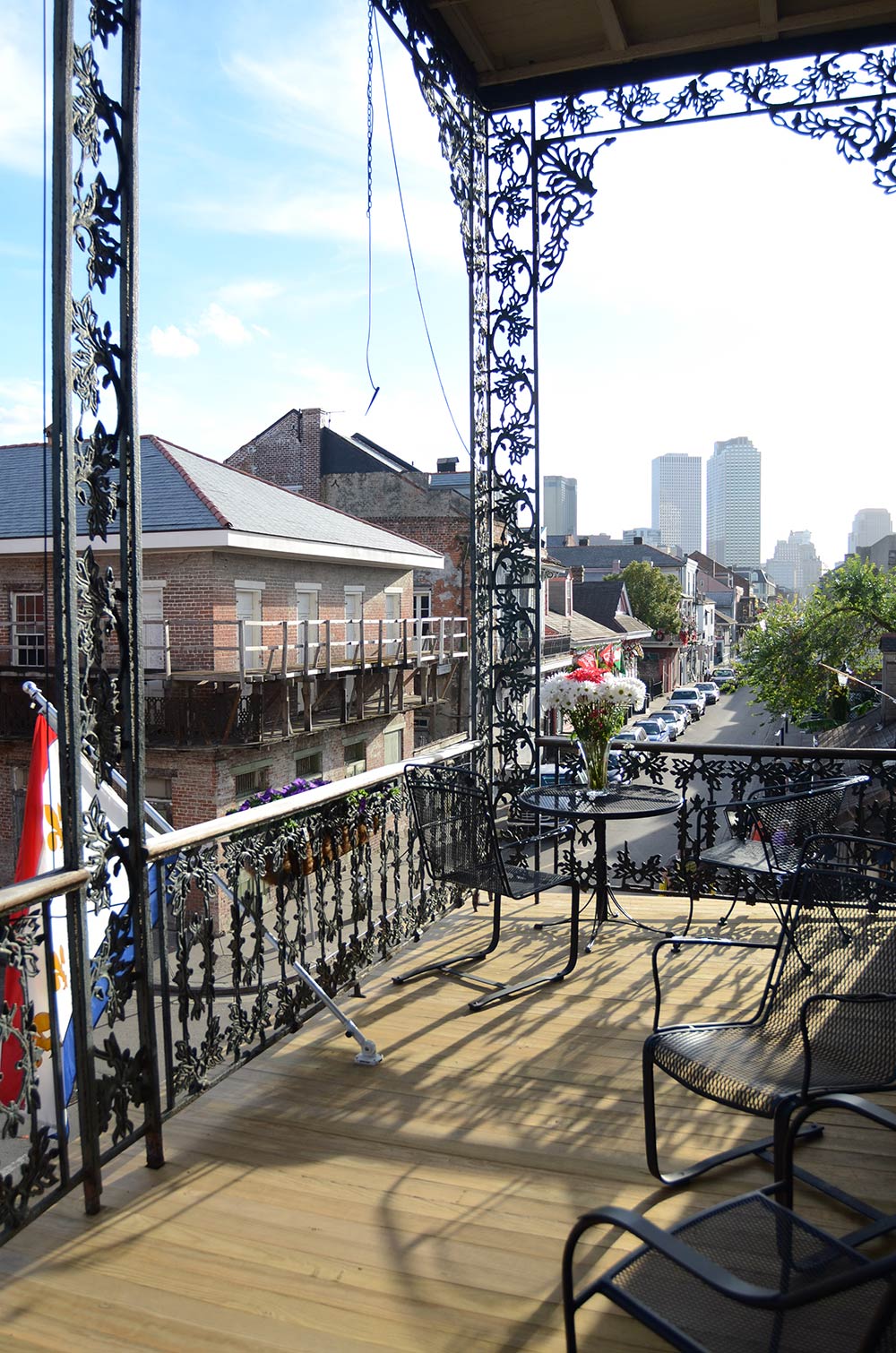 When you're looking for a hotel in New Orleans, there are many factors to look into to make your decision. Does the hotel have parking? Is it family or pet friendly? How are the reviews? Maybe most importantly, what is the price?
As you look for the best places to stay in New Orleans, another important factor to consider is location... especially in New Orleans since it covers a lot of ground and has so much to see and do. Depending on whether you're coming to New Orleans for the first time, for business or to relax, there are different neighborhoods that you may want to look into for your visit. Of course, I think you could stay just about anywhere in these three neighborhoods pretty well and have a great visit, but then again, I'm pretty biased!
French Quarter
Aw, the French Quarter. It doesn't get much more historic or festive than New Orleans' first neighborhood. If you stay in the French Quarter, you're going to be close to everything. You can walk to most of the historic sites, the restaurants and easily meander back to your hotel from the bars and music venues when you're ready to call it a night.
The French Quarter is a great place to stay, especially if it's your first visit to the city. However, it can be more expensive because everyone wants to stay in the French Quarter and there are a limited number of rooms. The other drawback is that sometimes the Quarter can be noisy.
Central Business District/Convention Center
Right across the street from the French Quarter is the Central Business District or as we lovingly refer to it, the CBD. If you guessed that I was going to say that this is a great place to stay if you're coming to town on business or for one of the many conventions that come to city, you guessed right. However, it doesn't stop there.
The CBD is home to trendy restaurants, popular bars, art galleries and of course the Superdome! So if you want to get out of the French Quarter or are coming to town for a football game, it's a great place to stay. It can also be more affordable (although it has its share of luxury hotels too). It's also within walking distance to the French Quarter, just in case you want to visit there too. Hotels tend to be quieter and more spacious than in the French Quarter, as well as many cater to business traveler needs with business centers, Wi-Fi and other useful amenities.
Garden District
A little further up river, but just a short cab or streetcar ride is the Garden District. Picture beautiful tree lined streets and historic homes. It tends to be a little bit more laid back and without the hustle and bustle of the French Quarter and CBD.
In the Garden District you can find streets filled with local and independent shops that sell everything from antiques to jewelry to zebras. Okay, I just made the zebra part up, but if you go far enough uptown you will run into the Audubon Zoo. There's also lots of great restaurants that locals, as well as visitors to the city love. If you're looking for a less touristy experience, this is a great place to start.
The hotels in the Garden District are a mix of luxury, as well as value. They often offer more space and come with a whole lot less noise.
As you can see there are a lot of options when it comes to places to stay in New Orleans. A lot of people think the French Quarter and just that. Of course, there's a lot more to New Orleans than that. Personally, I recommend coming back every year and seeing which neighborhood is your favorite.