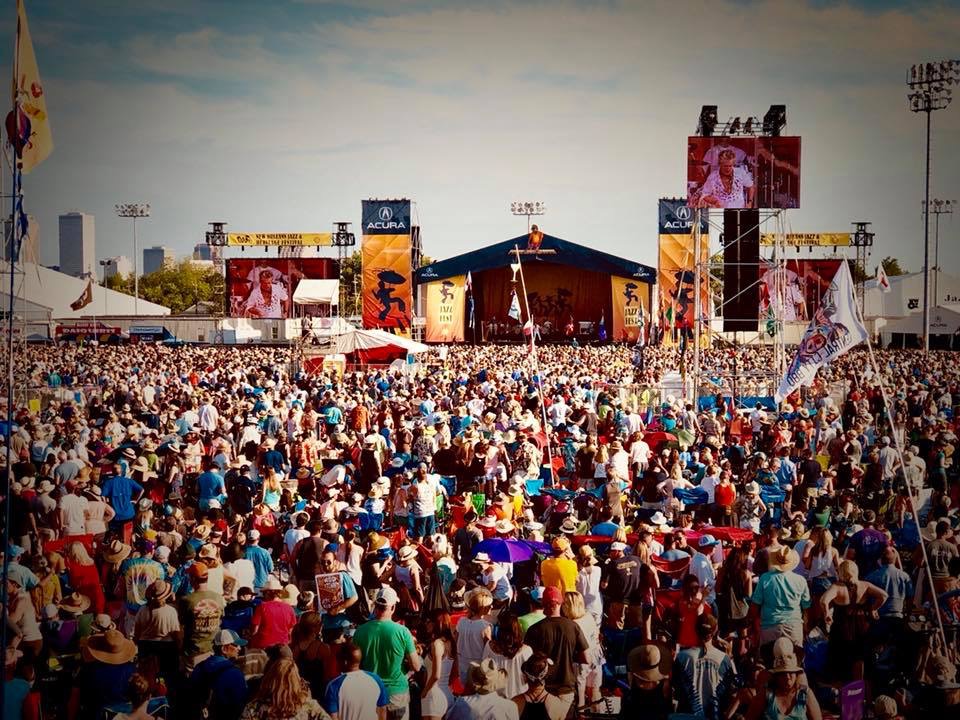 You don't need a special event to have the time of your life in New Orleans, but there are four you won't want to miss in May, including our world-famous Jazz and Heritage Festival, second only to Mardi Gras for attendance. If you want to be part of the fun, book your hotel early because rooms fill up this time of year. Check out our May festival lineup.
NOLA Crawfish Festival
Heads are turning at the NOLA Crawfish Festival (May 1-3). This year's line-up includes Sonny Landreth, Lost Bayou Ramblers, Deltaphonic and many more.
New Orleans Jazz & Heritage Festival
Join the crowd at the New Orleans Fairgrounds for the Jazz Fest. (May 4-7) Put on your straw hat and your sunscreen and see top national and local acts. The best way to get there is on the Jazz Fest Express.
Mid-City Bayou Boogaloo
Head out to Bayou St. John for Bayou Boogaloo (May 19-21). The 2023 lineup features nearly 30 acts.
New Orleans Greek Festival
Opa! The Bayou St. John area will be hoppin' again for Greek Fest (May 26-28). Highlights include great Greek food, live music and dance, Cathedral tours and an awesome kids' area, famous for the Mount Olympus Climbing Wall. Get the details.
Posted:
May 1 2023 |
Blog